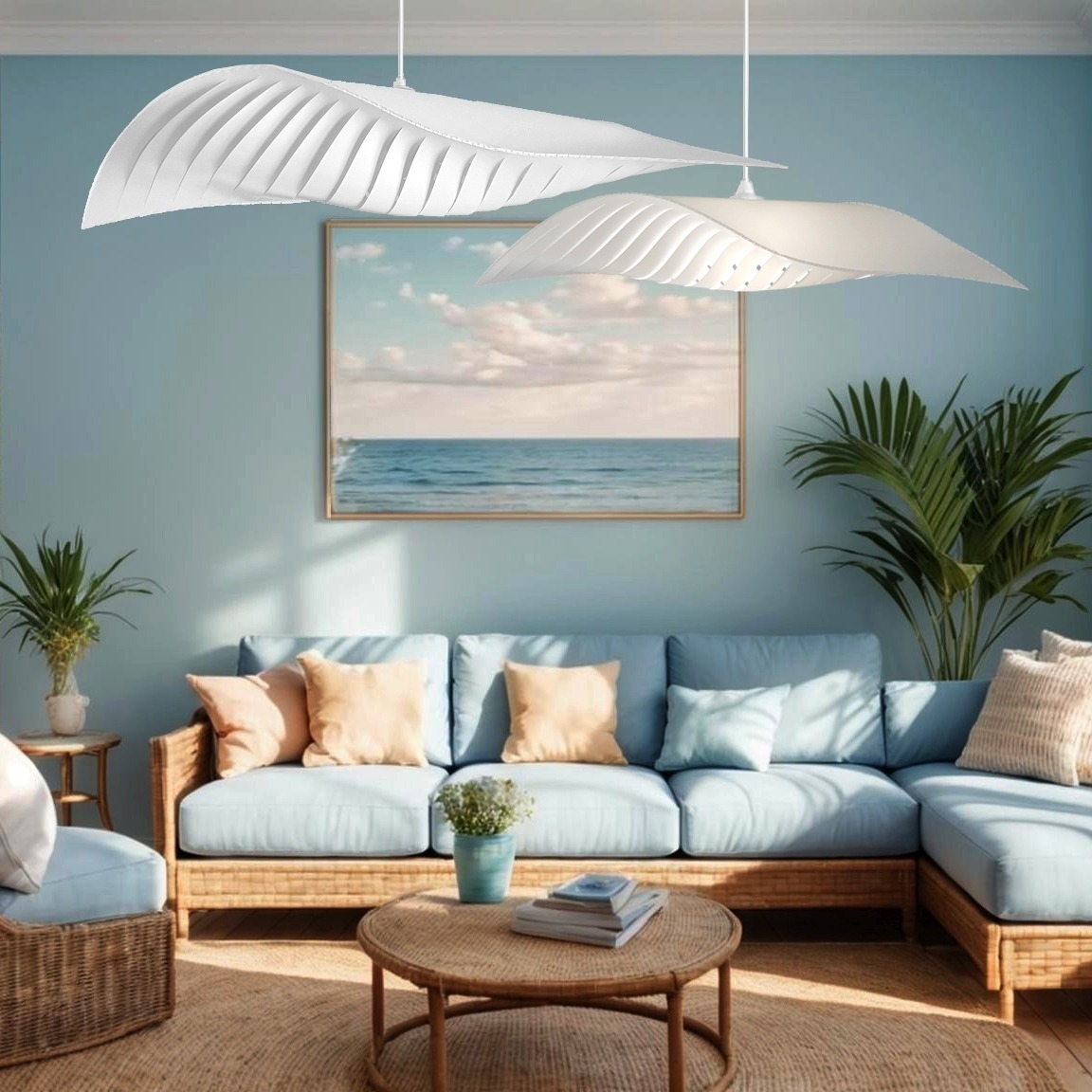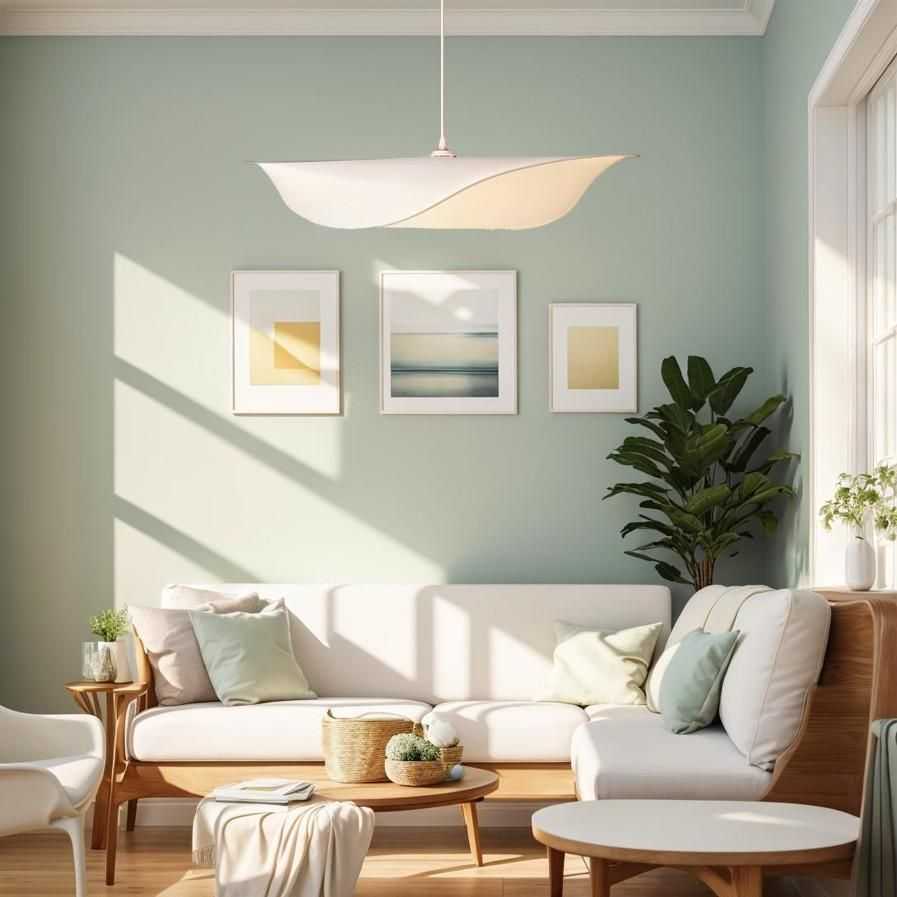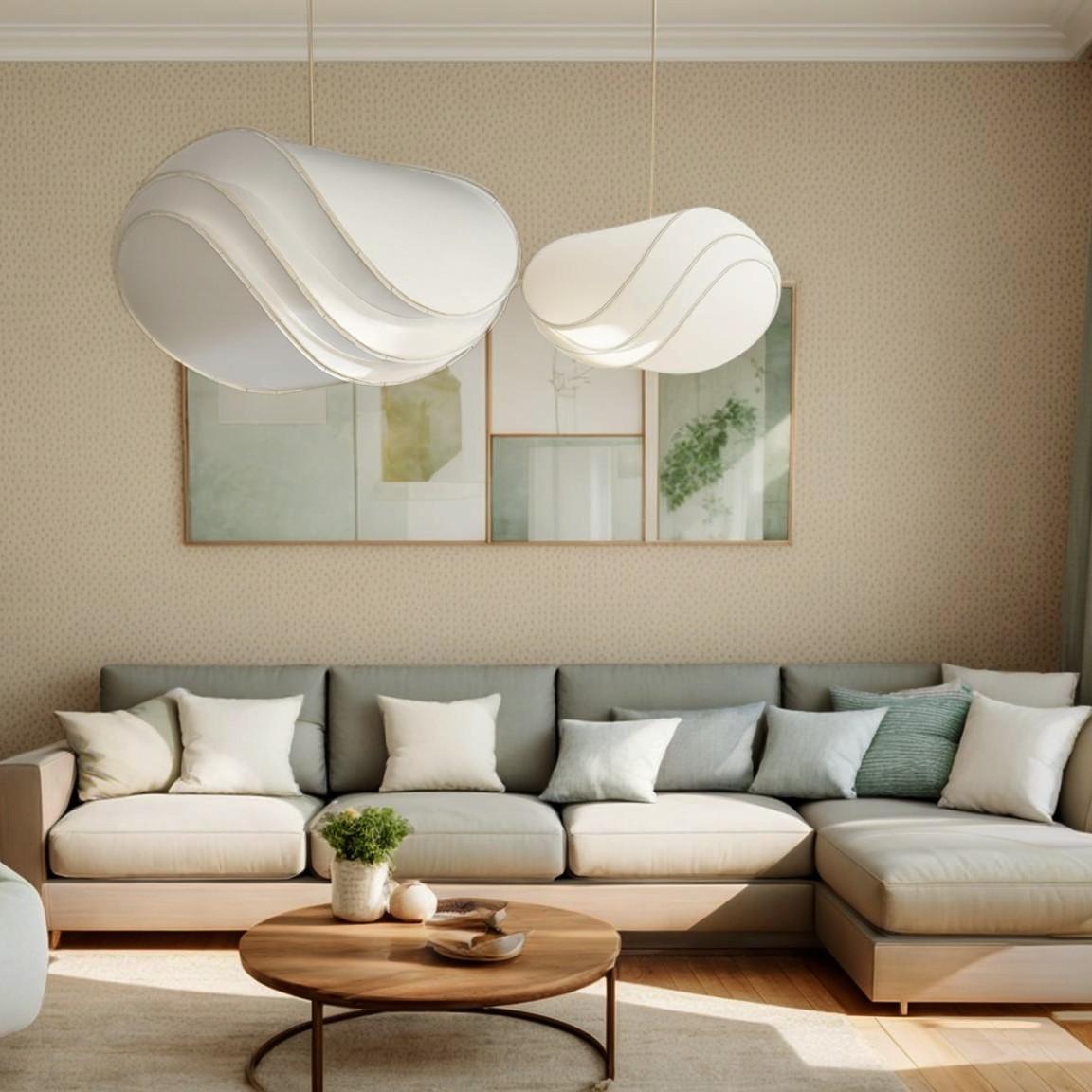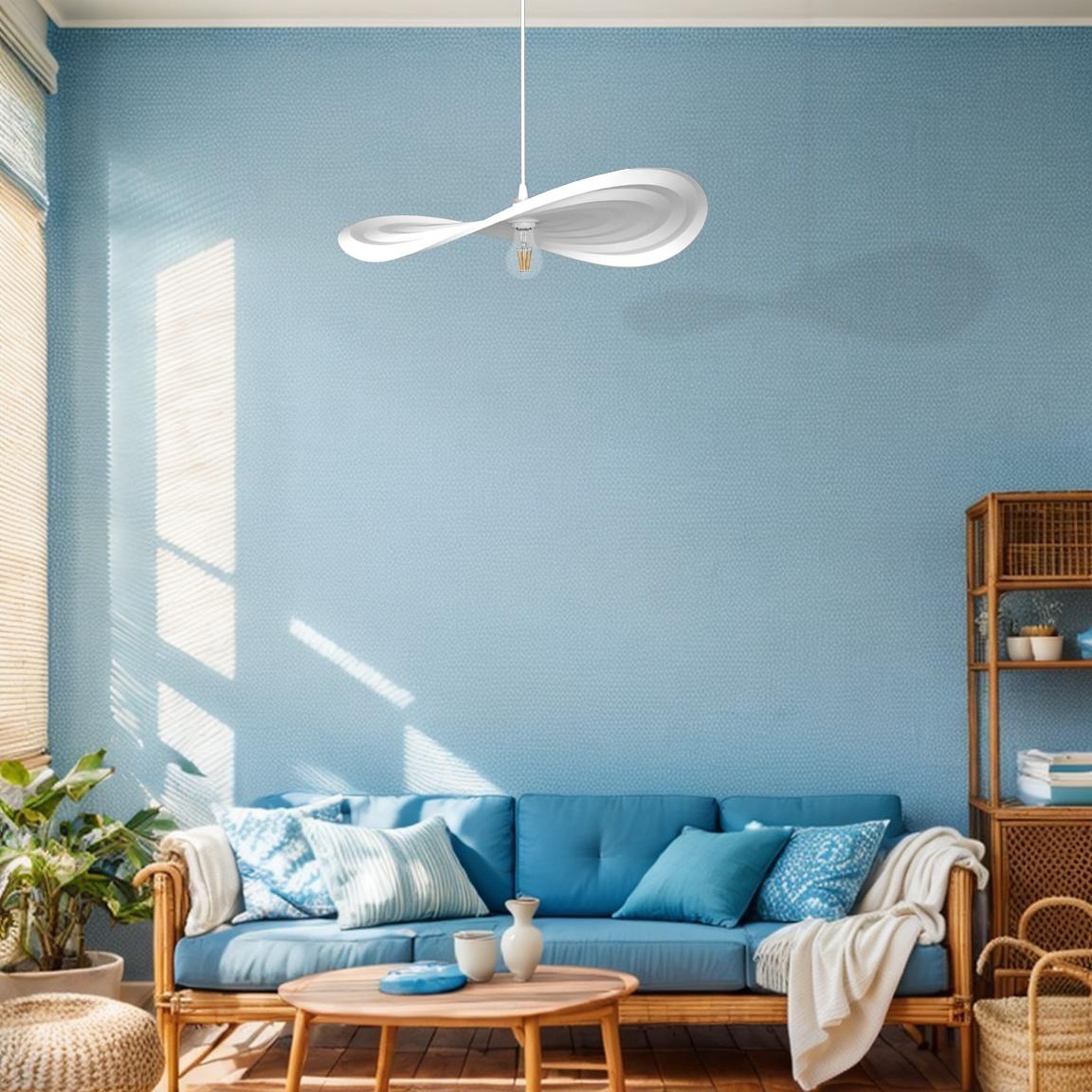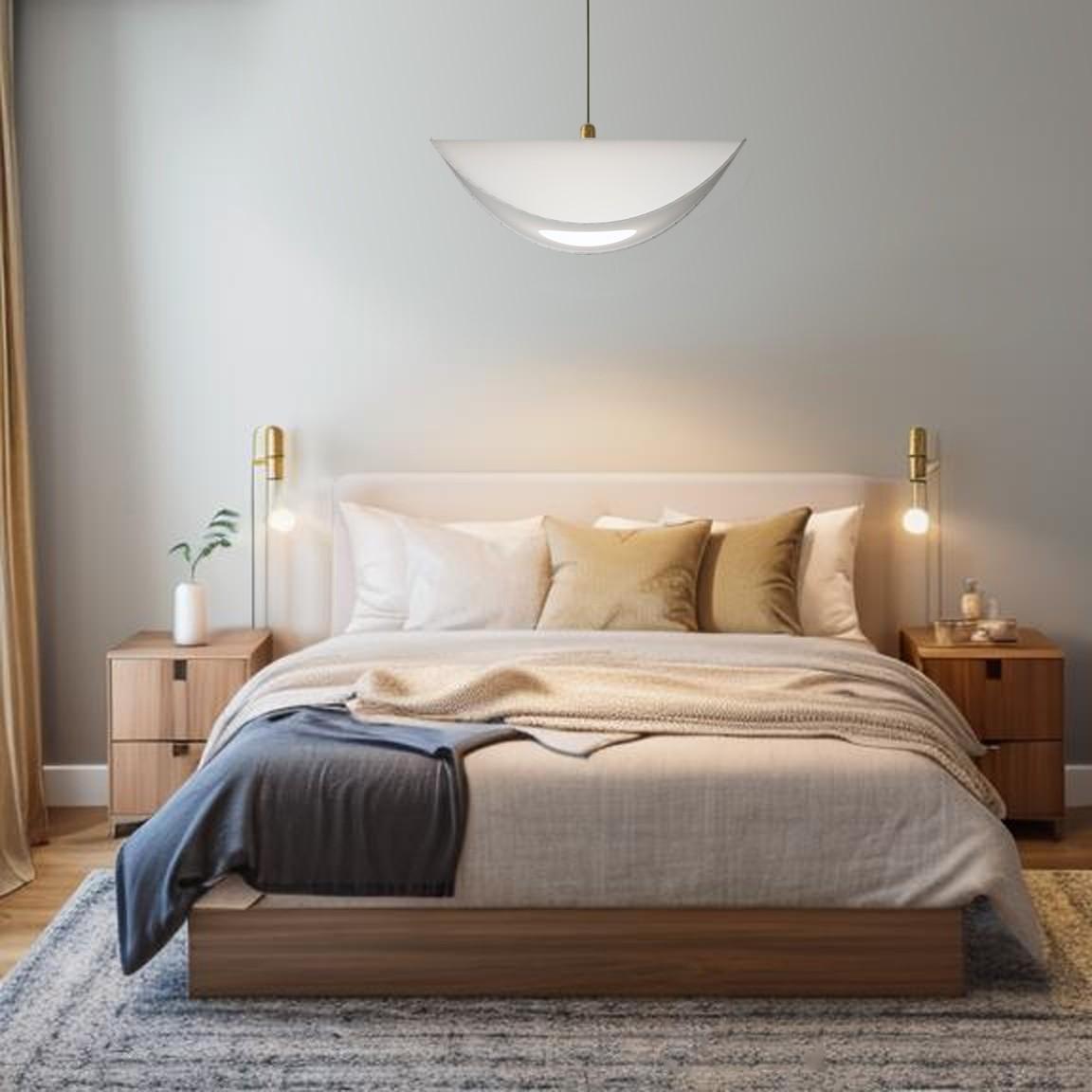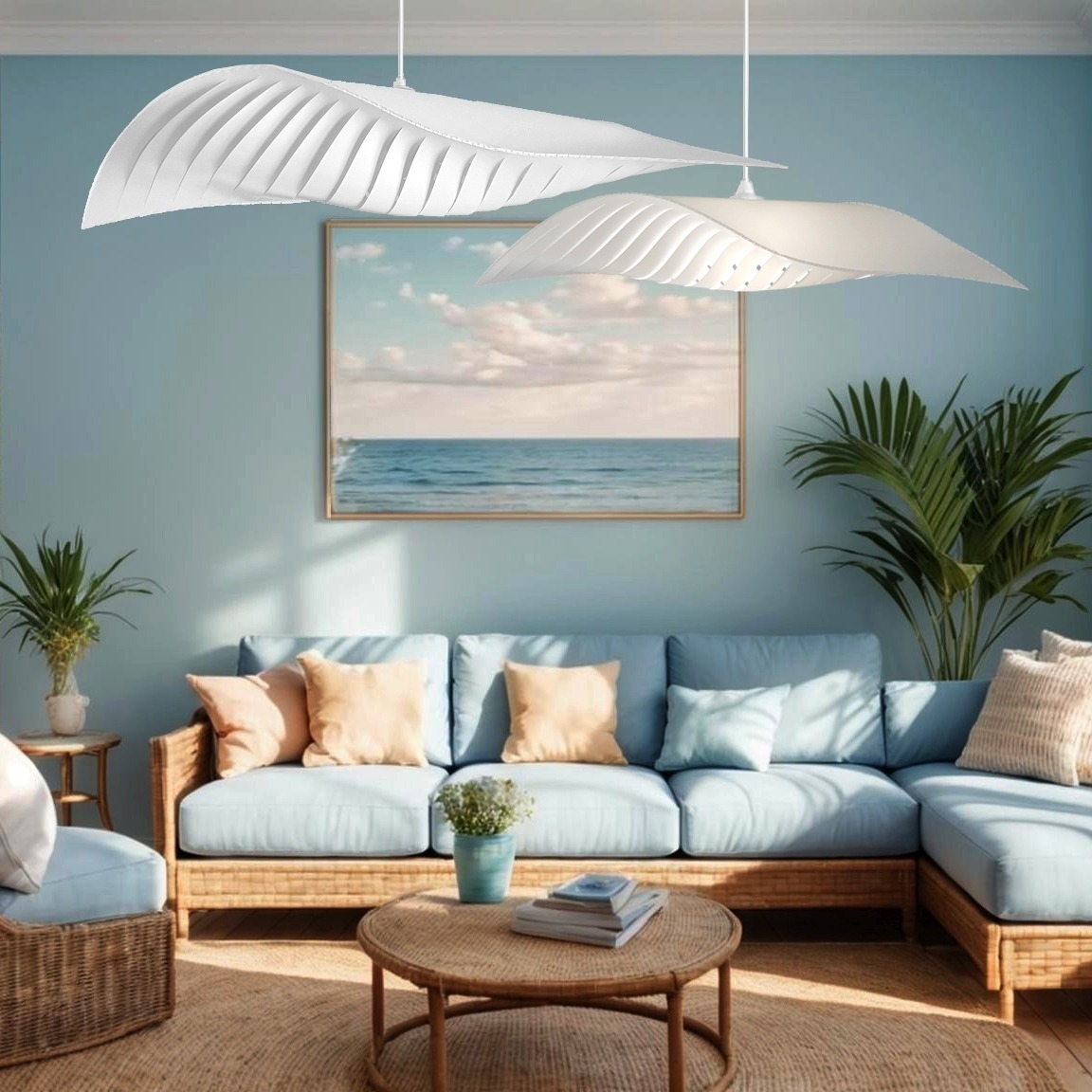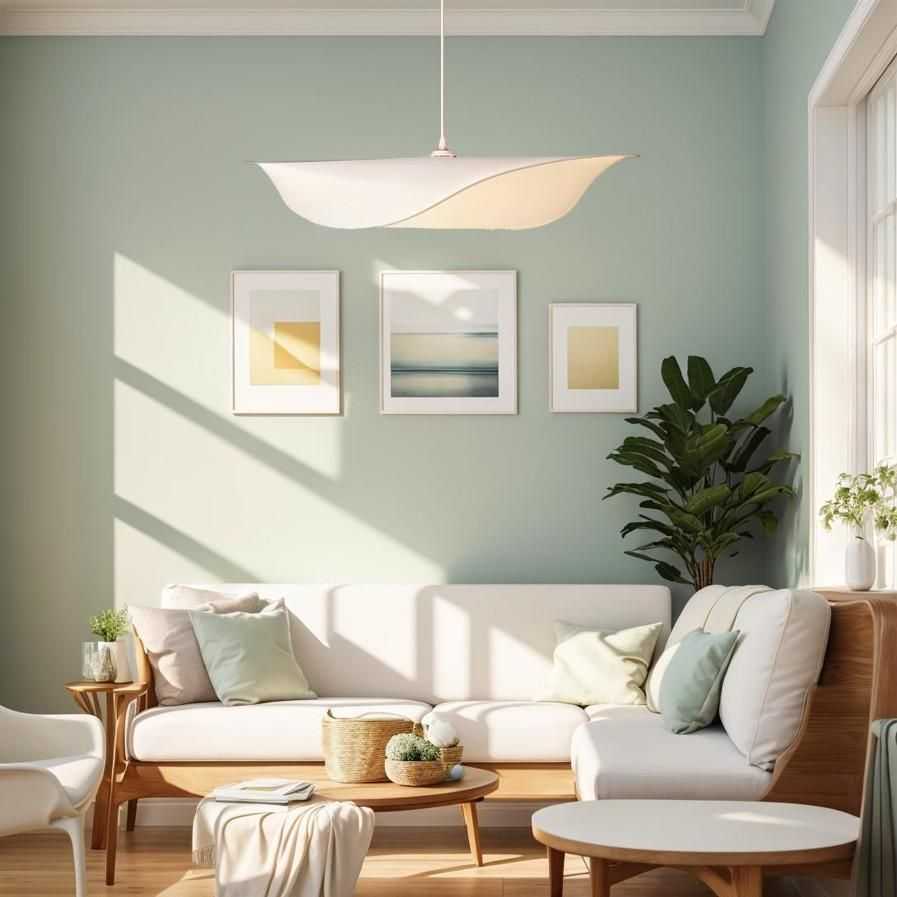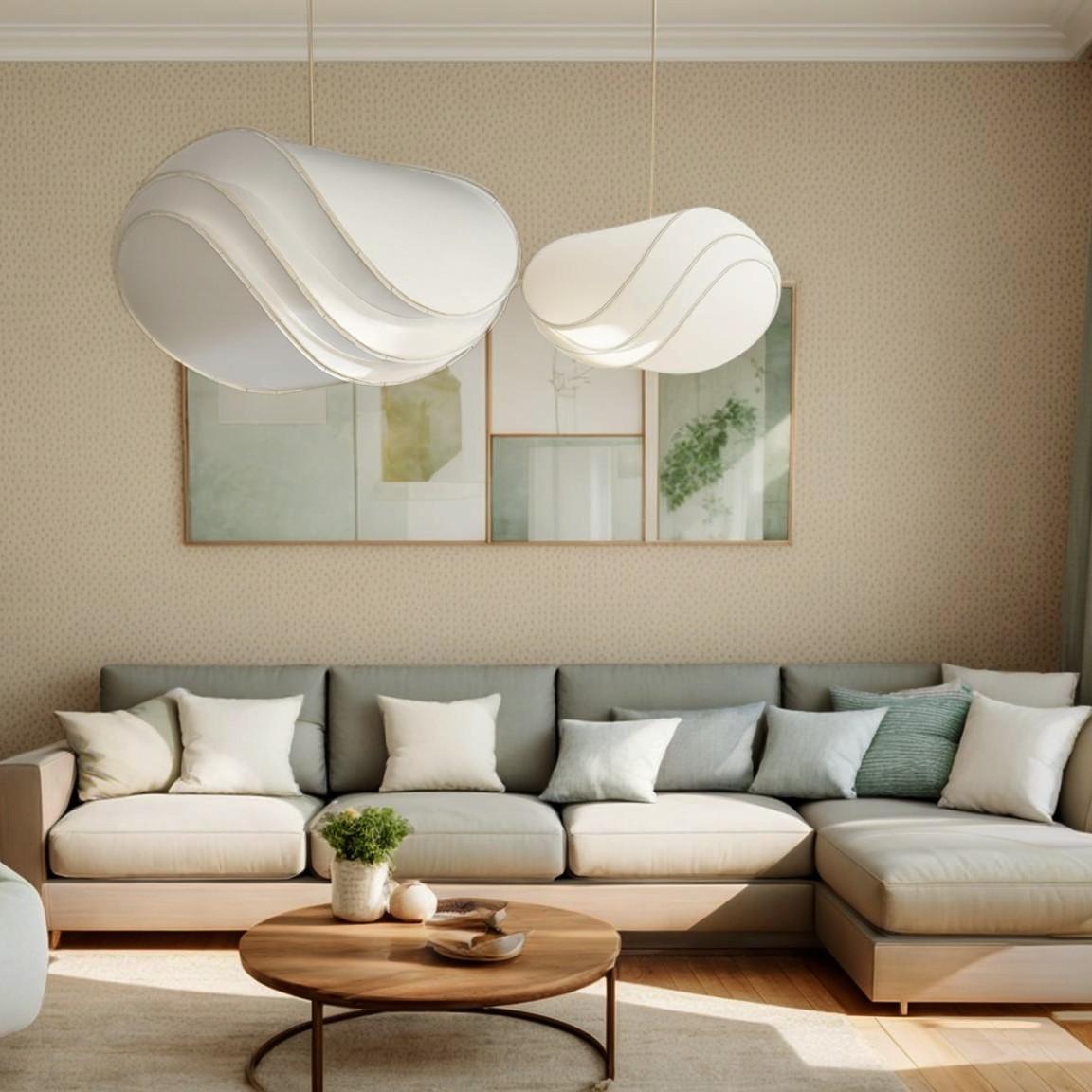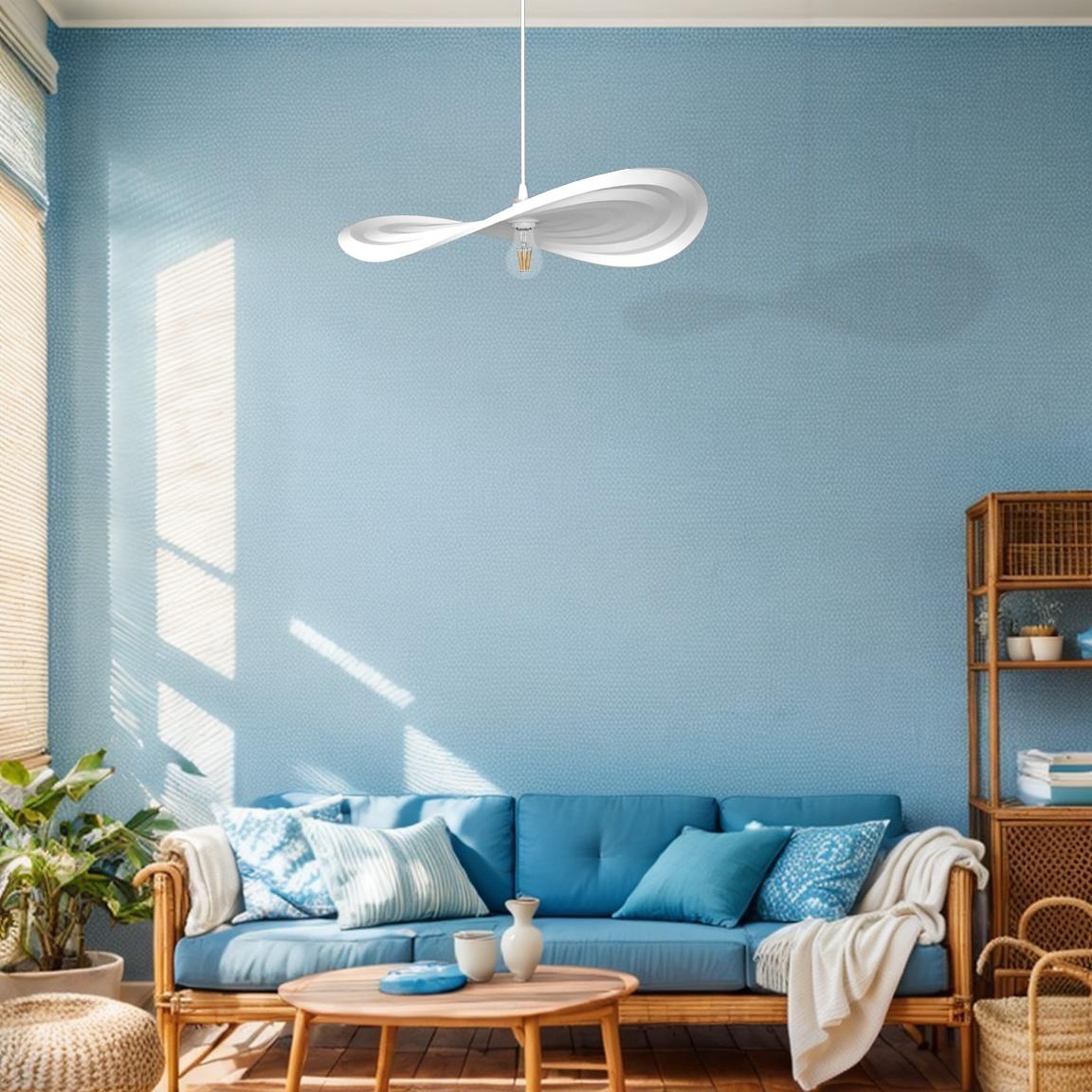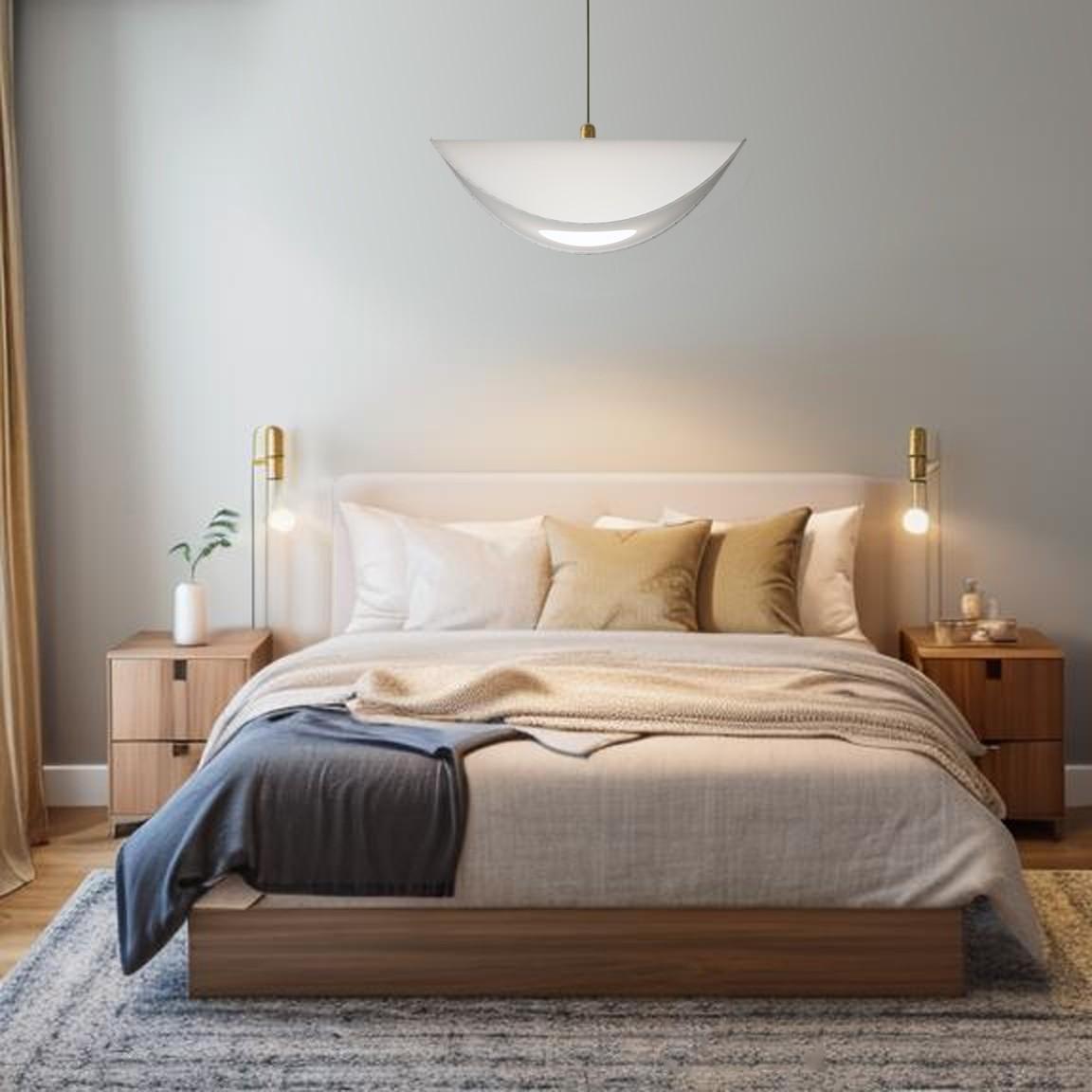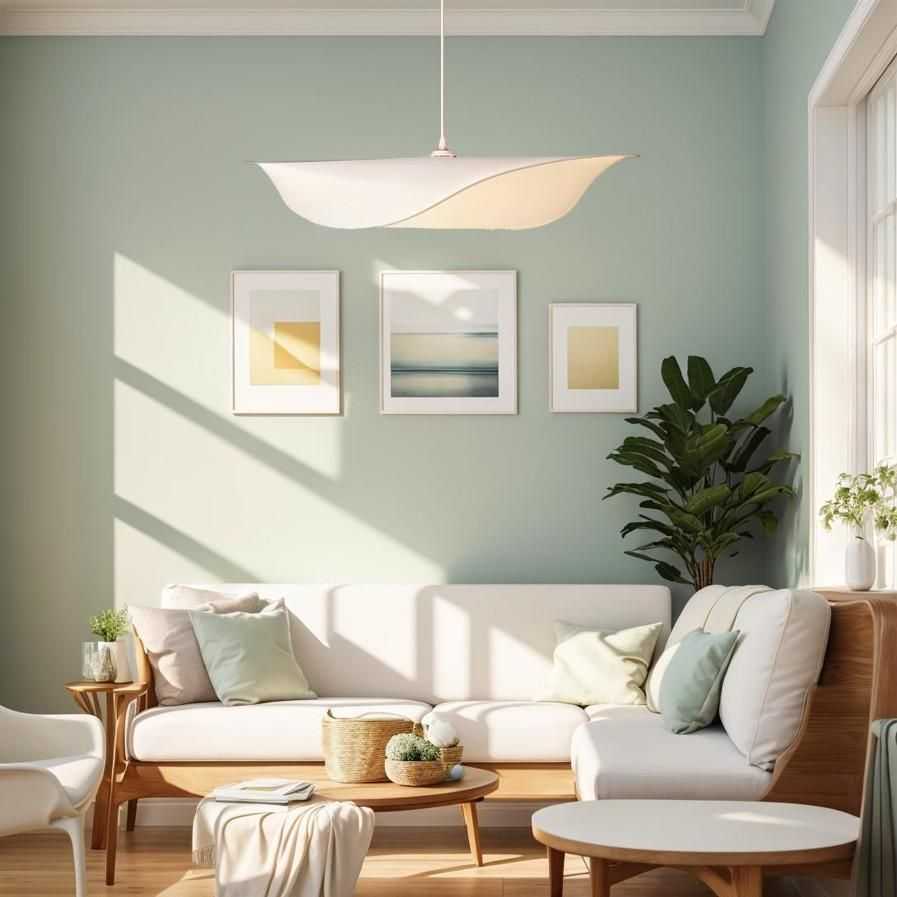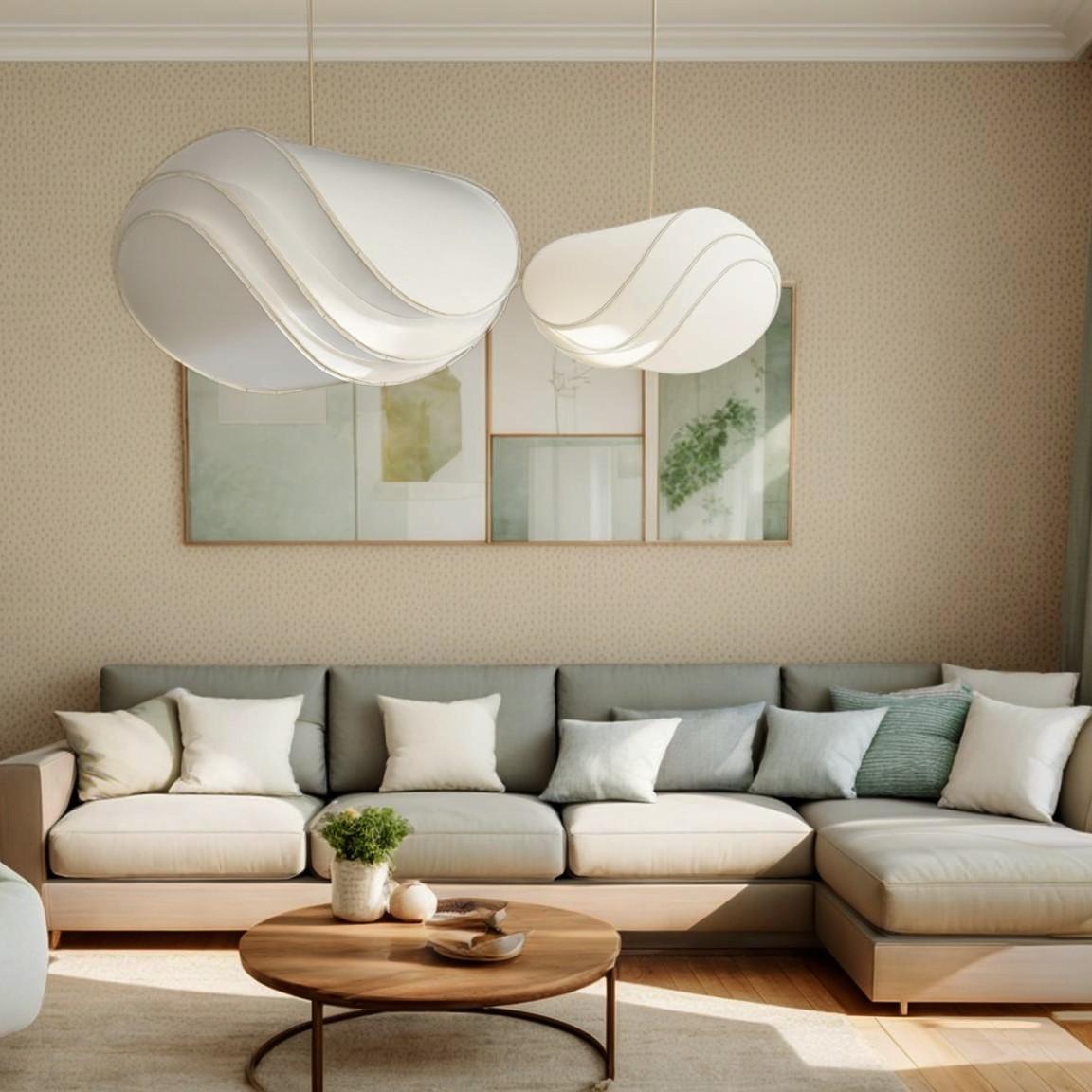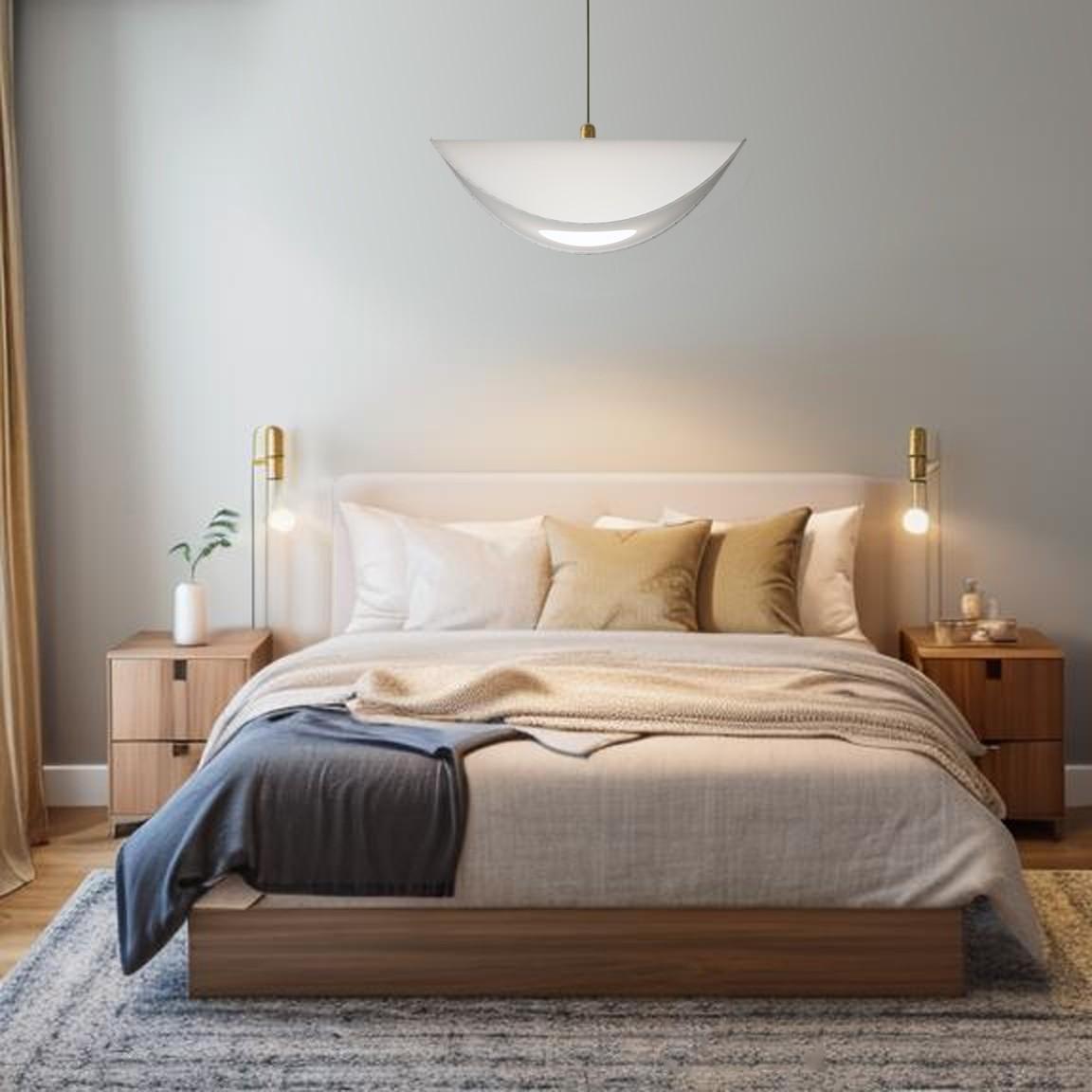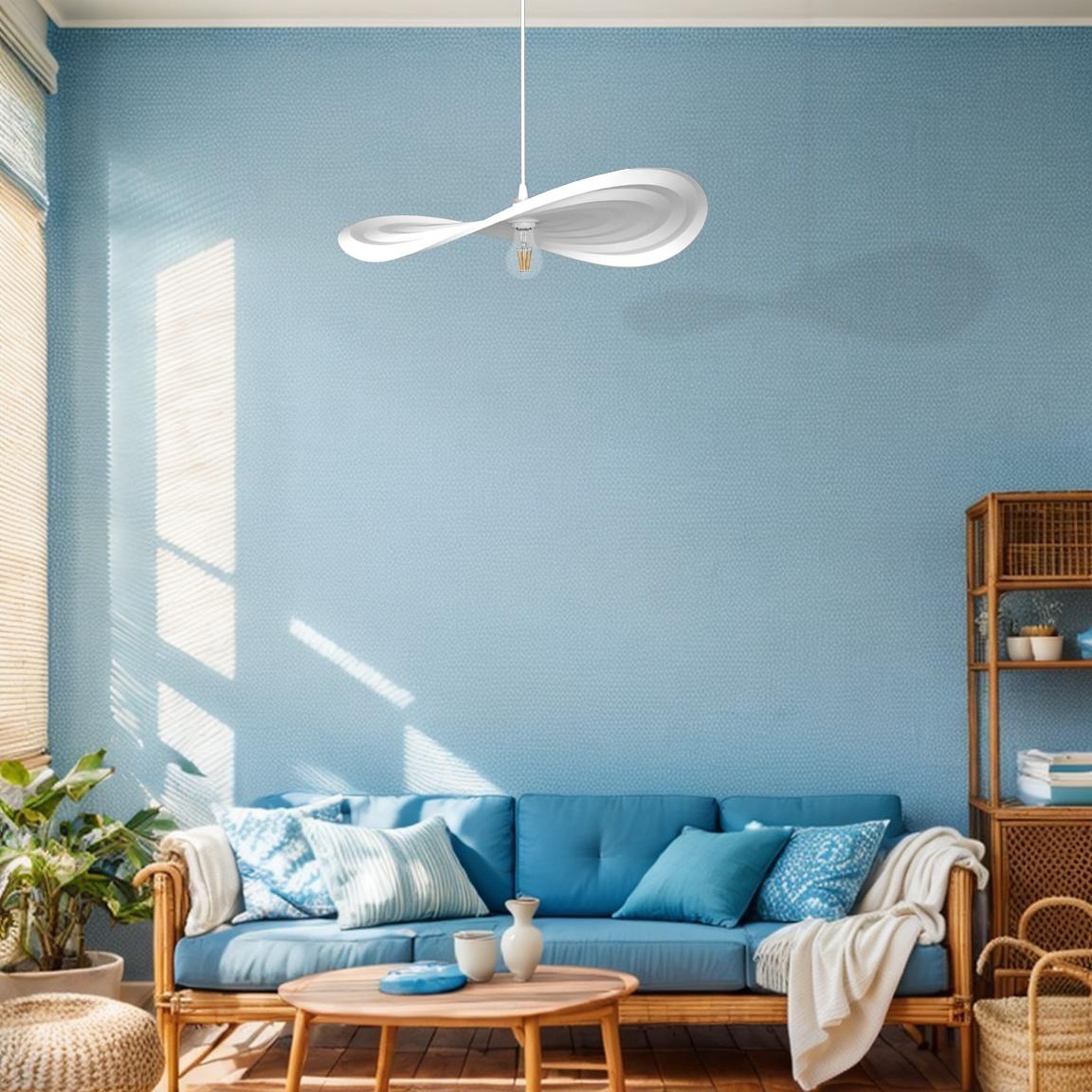 PENDANT LAMPS
SINGLE PENDANT LAMP FOR INTERIORS
Here, with attention to detail, each pendant lamp is designed and handcrafted by the designer.
Welcome to the atelier of Siełacz Lamps!
HANDMADE LAMPS
"My fascination with nature and love of technology gave birth to the idea to design a series of lamps inspired by nature.
I assemble harmonious three-dimensional objects by hand from flat shapes."
Michal Siełacz
INNOVATIVE MATERIAL
Thanks to the use of an innovative material, the products are above all waterproof, stable, unbreakable and snow-white. The lamps do not change the above properties over time. The material used for their construction is a perfectly colourful water-repellent film – ecological polypropylene, which is used, among other things, for bottle caps. The material from which they are made is slightly transparent, which is why it perfectly reflects the colour of the light bulb used, including RGB colour-shifting bulbs.
Lamp functions
The numerous slots fulfil several functions: aesthetic, structural and circulation – the heated air escapes through the slots. This is why the lampshades do not heat up. I used my innovative joints – no glue, sewing, etc.
Most of the lampshade models can be used as a pendant lamp, and some of them are universal and can be connected to either a pendant lamp or a floor lamp for beautiful interior design.
POLISH DESIGNER
Michal Siełacz – industrial designer with a bachelor's degree, keen illustrator, portraitist, designer. He produces unique designer pendant, floor and table lamps. He designed a series of nature-inspired lamps called LamParts (i.e. lamps assembled from parts), a total of more than 40 lamp designs in a minimalist style.
"Since I was a child I have enjoyed playing. I treat play as a process of discovery and an introduction to my design. The focus that occurs may not be a guarantee of designing the final product, but it is certainly something that leads to it. What can a clean sheet of paper become? Just look at children when they are drawing. They are very creative. In my opinion, the disappearance of creativity in adults is caused by a lack of play, or creative time. I myself am surprised how little it takes to create something and how much to design and produce something. However, without this small intellectual input, everything would be a perpetual duplication of what was already there or is there now."
TIPS
How do you change the lighting in your home?
If you want the effect of the light bulb to be visible patterns on the walls or ceiling, then:
the lampshade / lamp should be openwork, i.e. with visible holes;
The light bulb used should be transparent (e.g. filament LED bulbs – those with visible LED filaments).
However, if we want the effect of the light bulb to be without visible patterns on the walls or ceiling, then:
the lampshade / lamp should not be openwork, i.e. without visible holes;
the light bulb used should be milky, white, opaque (e.g. milky led bulbs).